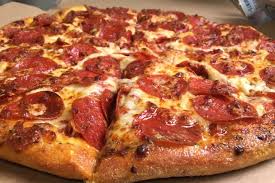 We will serve hot pizza every Tuesday and Friday! Pepperoni or cheese
pizza is $2.00 per slice. All pizza orders for October must be pre-ordered
and paid for, in cash or by check, by 3:00 pm, September 29th (no exceptions).
Return the form below to your homeroom teacher in grades K-5
or to Mr. Madewell in grades 6-8. No late orders can be accepted!
Be sure to write down your order, take a picture or make a copy so you
know what days you ordered pizza for your child/children.