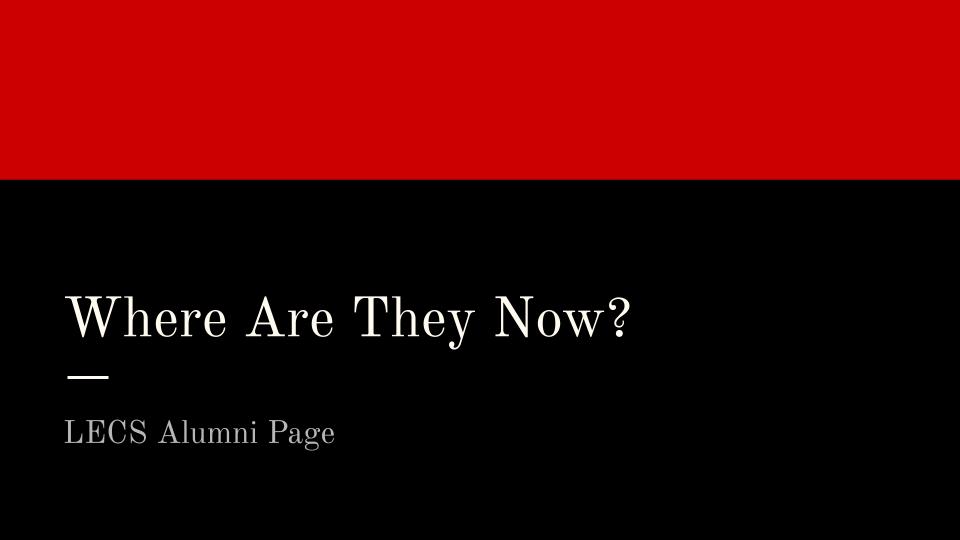 Would you like to be featured on our LECS Alumni Page? Just send us your information with an updated picture and answer the following three questions:
Where Do You Live Now?
What Do You Do?
Favorite Memory or What LECS Taught You?
Simply email these items to Mr. Madewell at bmadewell@lecs.org with the subject line "Where Are They Now".